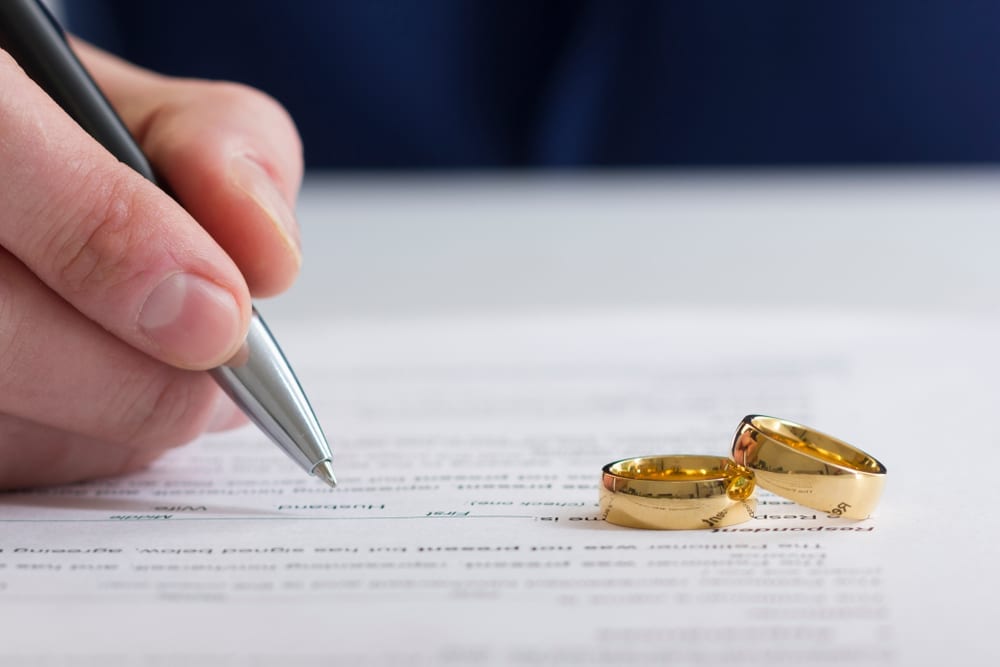 Understanding Fault and No-Fault Divorce
When a relationship can no longer be saved, divorce might be the only option left. The unfortunate part of divorce is that it can be a complicated legal battle that can exacerbate tense relationships. If you are looking to petition for a divorce, it is vital to understand the difference between fault and no-fault divorces.
No-Fault Divorce
In a no-fault divorce, neither party is "blamed" for the collapse of the marriage. The filing party must simply state any reason that the state accepts for the divorce taking place. Usually, this is termed "irreconcilable differences." Generally, that means the parties no longer get along and can't salvage the marriage. The other person cannot object to a petition for a no-fault divorce. Additionally, all states recognize no-fault divorces, but some require that the two people be living apart for a specific amount of time before the filing of the petition. California is strictly a no-fault divorce state which does not have such requirements.
Fault Divorce
Fault divorces are the less common type of dissolution of marriage. Many states no longer recognize this type of separation, which is filed when one spouse files a petition to dissolve the marriage based on something deemed as a fault by the other person. Generally, there are some grounds that are used for a fault divorce. They include the following:
Adultery

Mental illness

Abandonment for a length of time

Emotional, mental, or physical abuse or cruelty

Inability by one spouse to have sexual intercourse

Prison confinement
When a person petitions for a fault divorce, the state doesn't require the parties to have lived apart for a specific amount of time. Generally, when fault is proven in a divorce, the party who proves fault is typically given a more substantial amount of marital support or property.
Comparative Rectitude
In states that recognize fault divorce, comparative rectitude may apply when both spouses want a divorce and cite fault. When both claim the other party is at fault, the court will decide who is less at fault and grant that individual a divorce. For example, if both parties end up cheating on each other, both parties are at fault and can bring that up during divorce proceedings.
Defenses to Fault Divorce
In a fault divorce, it is possible for a spouse to defend him or herself when accused of disintegrating the marriage through his or her behavior. The following are common defenses:
Connivance – a defense to adultery that alleges that the other spouse agreed to and participated any cheating during the marriage

Condonation – a defense that means the other spouse knew about the conduct cited in the petition for divorce and continued with the union
Recrimination – can be used as a defense when the other spouse is just as at fault for the action
Provocation – a defense used when one spouse is enticed by the other to act a certain way
Collusion – involves an agreement between the parties to fabricate grounds for divorce
If your situation seems puzzling, call an experienced Riverside divorce attorneys. At Bratton & Razo, our team of attorneys has served families in and around Riverside and San Bernardino Counties for decades. We have the experience and compassion you seek to resolve your divorce or separation. Call (951) 684-9000 or connect with us for a free consultation.